Welcome to the Reservation Section for the Rockville Outdoor Ice Skating Rink 2020 - 2021 Season! The Skating Rink Will Be Operated In Strict Conformance With County COVID-19 Rules, and CDC Guidance
This season reservations are required to skate at the rink. Reservations are open two weeks in advance. You need to reserve your arrival time slot. Please click on the time to adjust the date and time requested.

To make your reservation, select your time and the number of people at your party. We are asking for your name, email, and phone number to complete the reservation.
- Non-skaters who wish to enter the fenced rink area are required to pay admission and need to make a reservation.
- Children 12 and under must be accompanied by a paying adult. This adult should be included in the reservation party.
The Day of your Reservation:
You must arrive within 10 minutes of your scheduled reservation time. If you are more than 10 minutes early you will be asked to wait until your scheduled start time. If you are more than 10 minutes late your reservation will automatically be canceled and you will lose the opportunity to skate.

Please observe social distancing while at the facility, on the ice rink itself, and while waiting to enter the facility. Masks must be worn at the facility, while on the ice, and within the rink area. An inherent risk of exposure to COVID-19 exists in any public place where people outside of your household are present. According to the CDC, older adults and guests with underlying medical conditions are especially vulnerable. By visiting the facility, you voluntarily assume the risks related to exposure to COVID-19.
Skating Tickets are for 1 hour of skating and can be purchased up to two weeks in advance!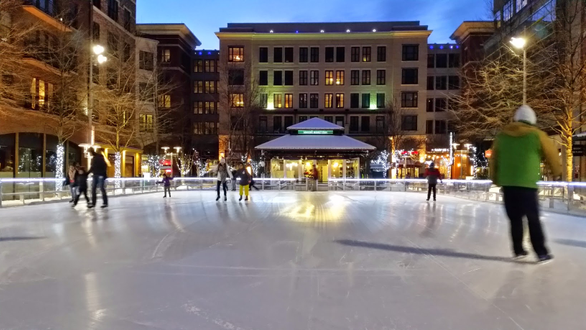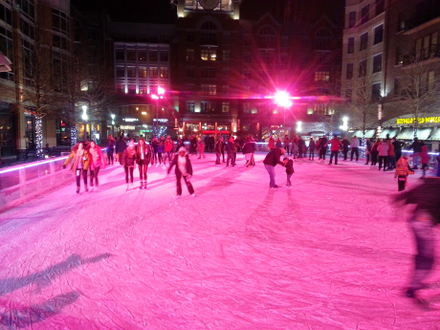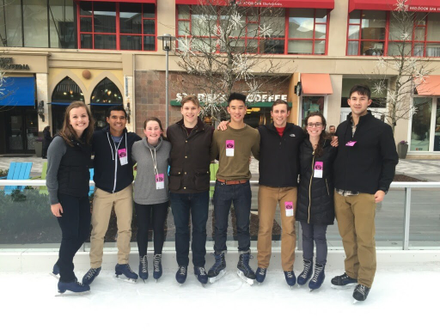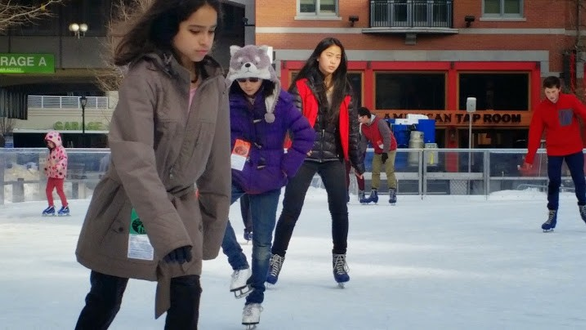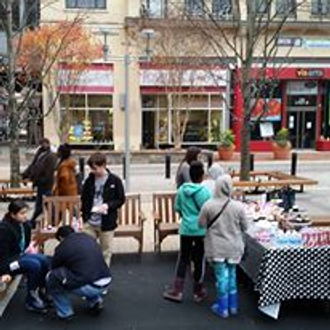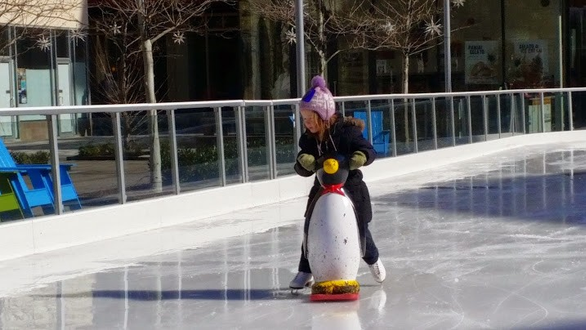 Please Come and enjoy a wonderful skating experience!
You will love gliding through the ice with the wind in your hair! We will also validate for 2 hours of parking.
Thanksgiving Day: 10am - 11pm
Christmas Eve: 10am - 11pm
Christmas Day: 10am - 11pm
December 26 - 30: 10am - 11pm
New Year's Eve: 10am - 9pm
New Year's Day: 10am - 11pm *Call for Extended Hours When School is Out*
We offer several options to learn to skate at the Rockville Town Square. Whether you are an aspiring hockey player, beginning figure skater, an adult wishing to get reacquainted with the ice, or anything in between, we have an option for you.